Mr. Strange's Spring Break 2005
on Raymondskill Cr. in the Delaware Water Gap National Rec. Area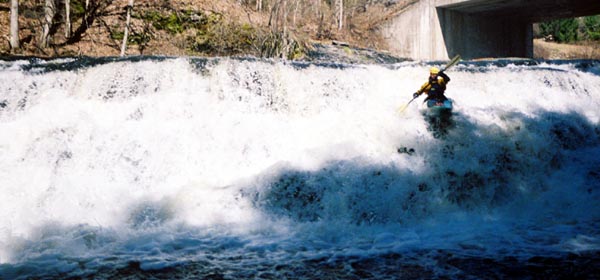 This is the middle of the rapid which begins the second half of the run.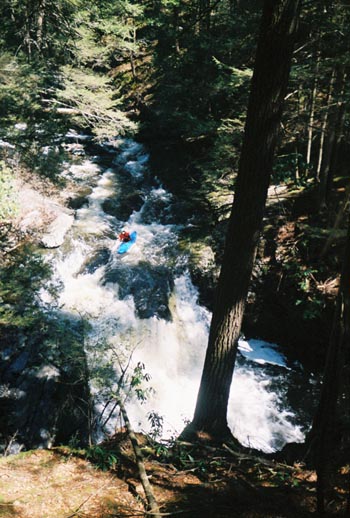 This is John Greer on one of the smaller rapids. (Pretty Picture)
This is me running Ackers Falls,the first rapid on Raymondskill Cr., on a sunny day at low water.
(it's about 25 feet top to bottom)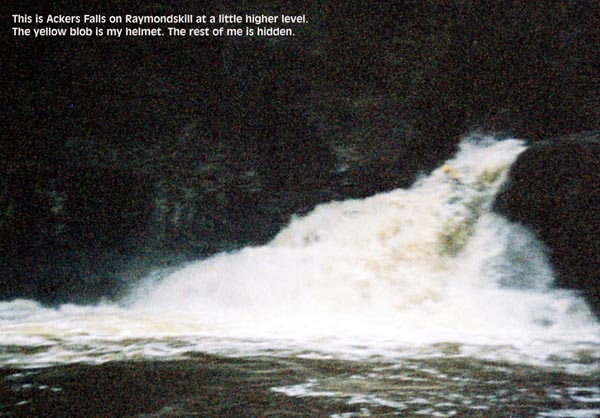 This is a very cloudy rainy day when the creek was climbing quickly towards floodstage.
This was the same Saturday (4/2/05) that many towns along the Delaware got flooded.